Welcome to Troy United Methodist Church! Whether you're new to our church, have been visiting a while, or you're already a faithful member here, we hope you'll find all the info you need right here! If there's information you can't find, please feel free to call the church office and we'll be happy to help you.

This Lenten Season we enter into a Sermon Series entitled, "I AM" where we look at the I AM sayings of Jesus. Each one of the sayings of Jesus: I am the Light of the World, The Good Shepherd, The True Vine, The Way-The Truth-and the Life, The Water of Life, The Gate, The Bread of Life, and The Resurrection and The Life all were spoken as Jesus confronted a specific fear. Come celebrate Lent with us as we reflect upon the love of Jesus and his sacrifice for us so that we would have everlasting life.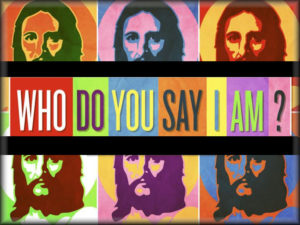 CONNECT WITH US
Follow our Facebook page and stay connected with the latest updates, newsletters and ministry events.
The information on this site is the property of Troy United Methodist Church. No broadcasting or duplication of any sermons allowed without permission from TUMC.
CONTACT US
Troy United Methodist Church
2500 FM 935
P.O. Box 9
Troy, TX 76579
Email:
troymethodist@sbcglobal.net