TUMC Annual Fall Festival – Saturday October 31
Fall Festival is a very important part of the life and ministry of Troy United Methodist Church. Through Fall Festival, we set a goal each year to raise the funds to cover the mortgage for the entire year. Doing this makes it possible for all of our gifts, tithes and offerings weekly to focus on the mission and ministries of the church as we reach out into the community. This ONE-WEEKEND emphasis allows us to be the church God is calling us to be all year long in healthy ways by "Bringing our BEST to the Community!" So, please come by Saturday, October 31st!
Because of COVID we will be taking extra precautions to ensure that we provide a safe atmosphere for everyone at this event. We will be setting our tables and chairs up at greater distance, and sanitizing them between every use. We will be requiring everyone who enters our buildings to wear masks unless eating. We will also be offering carry out and take out options for our BBQ Chicken lunch in addition to dining in.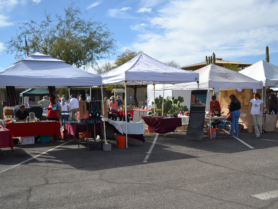 FRIDAY EVENTS
Garage Sale Friday – 7:30 am – 6 pm
SATURDAY EVENTS
Garage Sale: 7:30 am – 1 pm
Bake Sale: 8 am – 11 am
Silent Auction: 8 am – 1 pm
Grilled Chicken Breast Lunch (cooked by Tooter Creech and Co.) will be served 10:30 am until 1:30 pm
Live Auction in the worship center at 2 pm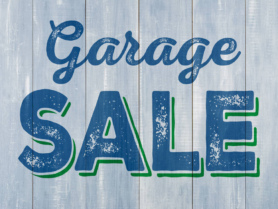 A delicious lunch meal of grilled chicken breast, baked potatoes, green beans, bread and tea will be served from 10:30-1:30 at a cost of $10 for adults and $7 for children 12 years and younger. Desserts will be available for an additional donation.