At Troy United Methodist Church we have several excellent paid and volunteer staff who bring their gifts and talents to ministry.
Rev. David Ray
I grew up in Haslet, Texas and am a cradle Methodist. I received my first call to ministry when I was 8 years old as I was looking at the stars from the passenger seat of my dad's '89 F-150 when we were coming home from the grocery store one night. I went to Texas Tech University and graduated with a B.S. of Architecture in 2005. Half way through my degree at Tech, I gave into my call to ministry and began the process of becoming a pastor in the United Methodist Church. After graduating from Tech, I moved back home and enrolled at Brite Divinity School, earning my Master of Divinity in 2010. During my time at Brite, Mandi and I were married. Mandi graduated from Texas A&M with a Bachelor of English. Mandi is a teacher and has primarily taught high school English. My hobby is collecting hobbies. I love to read but also I dabble in photography, wood working, gardening, hunting, fishing, shooting, keeping chickens, playing guitar and a few other instruments, and working on my truck (there's always something to fix)…to only name a few. Though I am an introvert, when given time, I develop deep relationships with those around me. I try to be an incarnational pastor, a member of the community I serve, and a representative of my God, my Savior who relies upon the Spirit in all things. I also love to teach and help others explore and grow in their faith.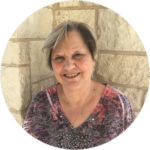 Betty Hester
Administrative Assistant for Congregational Care
office@troymethodist.org
Betty has served at Troy UMC since 1990. She always dreamed of being a
church secretary and is truly gifted with caring for people. Betty's first job was working in a jewelry store and as a child she dreamed of being a nurse. She loves hamburgers, spending time with family…especially the grandchildren, and that which brings her great joy is family and time in worship. Her favorite Bible verse is Psalm 118:24, and one of her favorite characteristics of Christ is his Grace. Betty's dream for this church is
growth. Betty, and husband Richard, have been married 47 years now and they have 3 grown children and 4 grandchildren.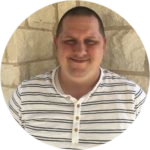 Joey Gresham
Joey has served in youth ministry at Troy UMC since 1999. Joey's love for young people and inviting them to give their life to Jesus Christ is his passion. His first job was with Western Auto and as a child he dreamed of owning his own business. Joey loves steak or lasagna, the movie, "Lord of the Rings" and kayaking. There are so many things that bring him great joy
in life, his favorite bible verse is Psalm 27:1, and Joey's favorite characteristic of Jesus Christ is his patience. When asked what is his dream for this church, Joey responded, "Growth – while being a church that continually seeks God." Joey, and his wife Amber, have been married for 4 years.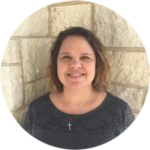 Christin Ivey
Children's and Cross Generational Ministry
troyumckids@sbcglobal.net
Christin has served at Troy UMC since 2008. She loves to talk about Jesus and help guide children and families into a relationship with God. Christin has a Masters of Social Work degree and the first job she ever held was collecting and labeling insects for agricultural research. As a child, she dreamed of being a gymnast or a psychologist. Her favorite food is a cheeseburger, her favorite movie, "Private Eyes" and she loves to read and pretend she is crafty. That which brings her the greatest joy is seeing her daughters be the hands and feet of Christ. Christin's favorite bible verse is Matthew 5:41 and one of her favorite characteristics of Christ is that he welcomed ALL. When asked about her dream for this church, Christin said, "To see this church be a beacon of light to the community." Christin, and husband Gaylon, have been married 15 years and have two daughters.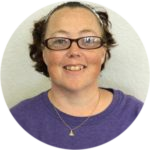 ShaShawna Bush
shashawna@troymethodist.org
ShaShawna joined our staff as a volunteer in 2017. She loves to serve in ministry and felt God's tap on her shoulder. ShaShawna saw a place where
women could be served and then felt strongly called to train as a Stephen Leader to begin Stephen Ministry in this church. She also Co-Chairs the
Family Ministry area of the church as well. ShaShawna has a Bachelor of Science from Texas A&M and her very first job was as a waitress in her
mother's restaurant. As a child, she dreamed of being a lawyer to help abused women. Her favorite food is Chinese, she loves all kinds of movies and she loves to read and go boating with her family. That which brings her the greatest joy is spending time with family and planning church
events. ShaShawna's favorite bible verse is Hebrews 11:1 and her favorite characteristic of Christ is his compassion. When asked what her dream for this church is, she said, "To grow and grow women's ministry offerings." ShaShawna, and husband Kirby, have been married for 18 years and have
2 boys.